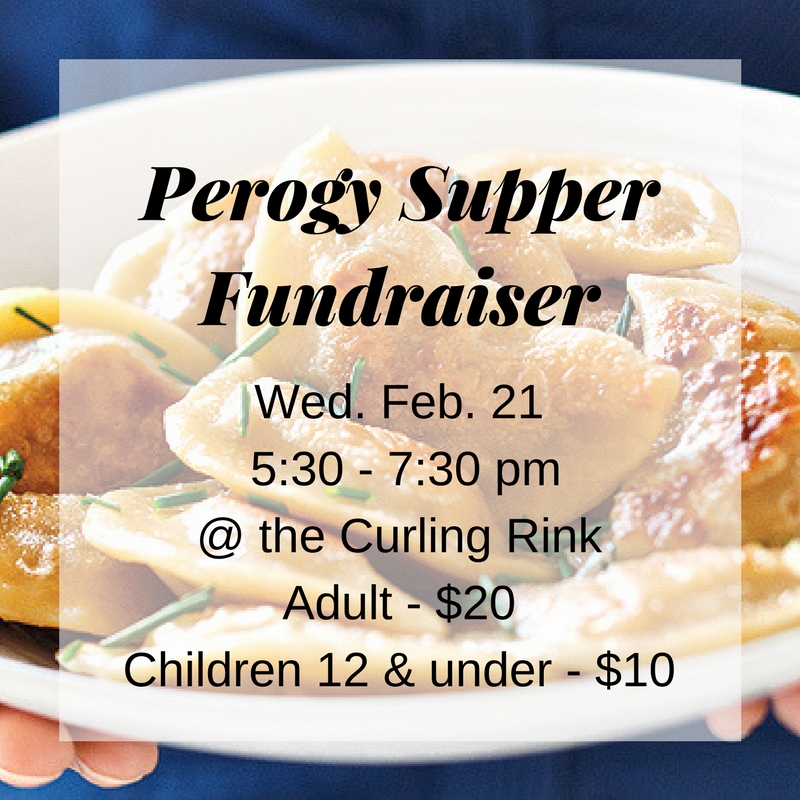 The skaters attending the Calgary Winter Invitational are planning a Perogy Supper Fundraiser on Wed. Feb. 21 at the Curling Rink.

The buffet supper will be held from 5:30 - 7:30 pm in the upper level of the curling rink. The meal includes Perogies, Cabbage Rolls, Sausage, a cold salad (usually coleslaw), and dessert.

The cost for an adult ticket is $20 and for children 12 & under is $10. Tickets are available from Abbey, Lindsay, Jeanette or any of the skaters (and/or their parents) attending the Calgary competition (Hallie, Caitlyn, Hanna B, Hannah V, Hayley, Paige, and Zoe).